The Sustainable Development Goals we are acting on
We are committed to creating positive impact for generations to come. In doing so, we focus on contributing to the global Sustainable Development Goals (SDGs) for 2030.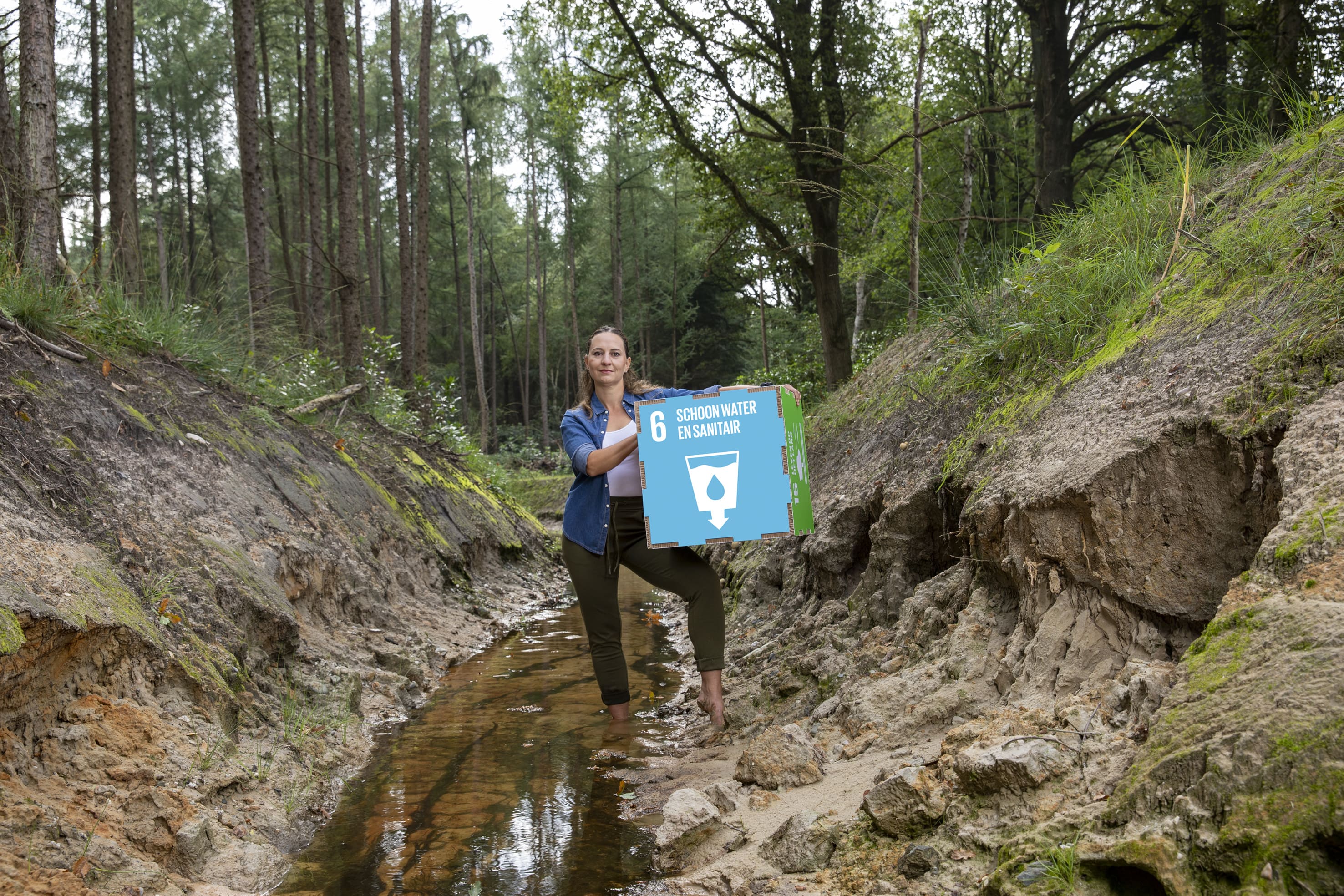 SDG 6 – Clean water and sanitation
Water is an important part of our services at Antea Group. Every day, many of our employees work on projects that focus on the availability, management and quality of water. For example, we work on improving the ecological water quality, we advise on the installation of water mains, and we are involved in limiting and detecting water pollution and cleaning up contaminated water. We also carry out stream restoration projects and provide advice related to implementing an integrated, sustainable approach to water management. With innovations like the underwater drone and the water measurement and inspection boat, we are always working to improve our services and the quality of water. Through our purchase of sustainable MAAS/Peeze coffee and tea for our offices, we contribute to Made Blue, a foundation that ensures access to clean drinking water in countries where this is desperately needed.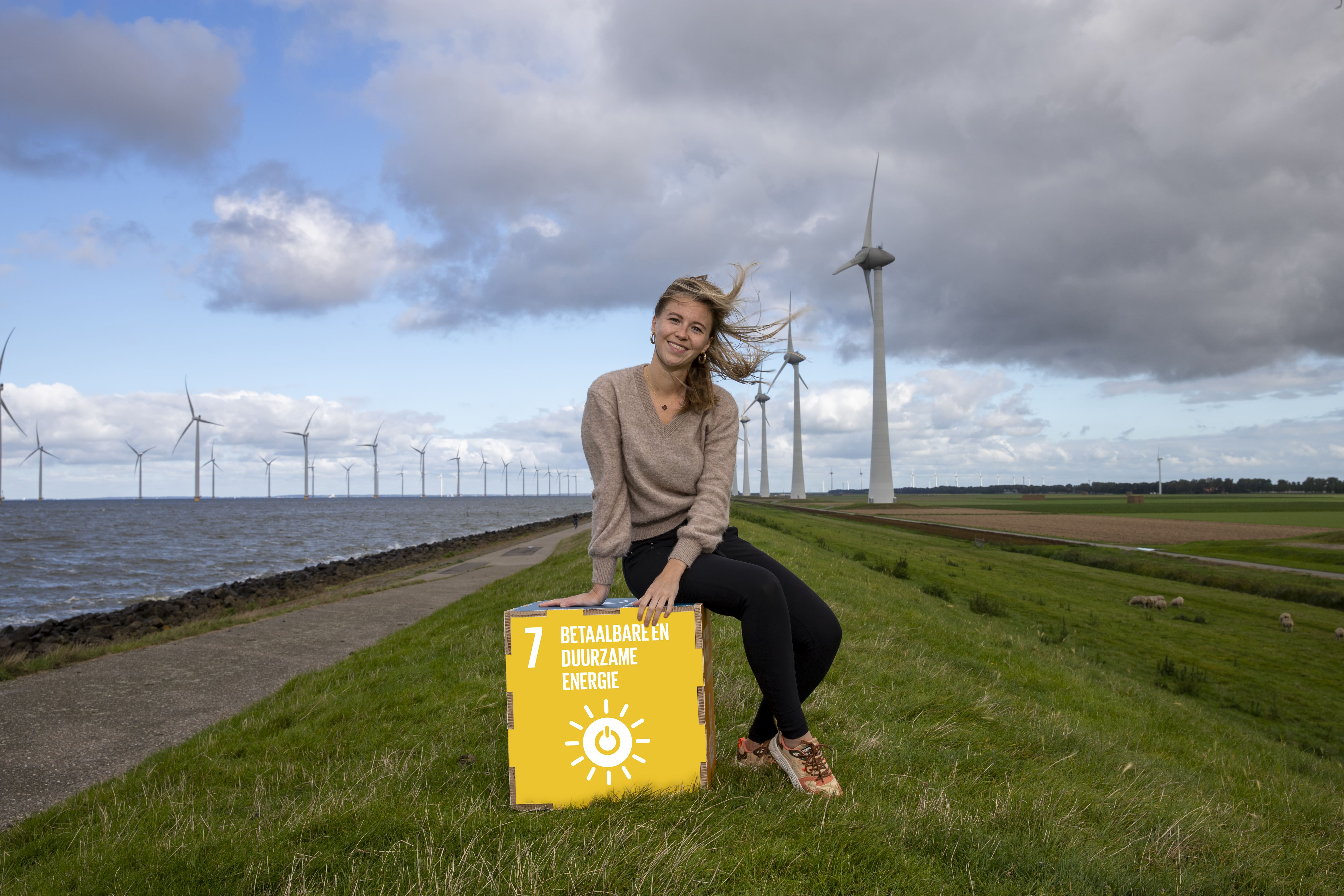 SDG 7 – Affordable and clean energy
The European Climate Law will bring about fundamental changes to industry, energy supply and traffic and transport in the coming years. With the target of cutting carbon emissions by 55% by 2030 and enormous investments in green energy there is plenty of work to be done. We have one advisory group that focuses exclusively on the energy transition and another that provides support for residential district heating plans and the National Program of Regional Energy Strategies (NP RES). We are also involved in projects concerning energy-free water purification systems, 150kV switching stations for the high-voltage network in the Netherlands, hydrogen environmental impact assessments for wind farms and more. Within our own operations, we are working on the complete electrification of our lease vehicle fleet, and for years now we have been powering our offices in the Netherlands with 100% renewable energy generated by Dutch wind farms.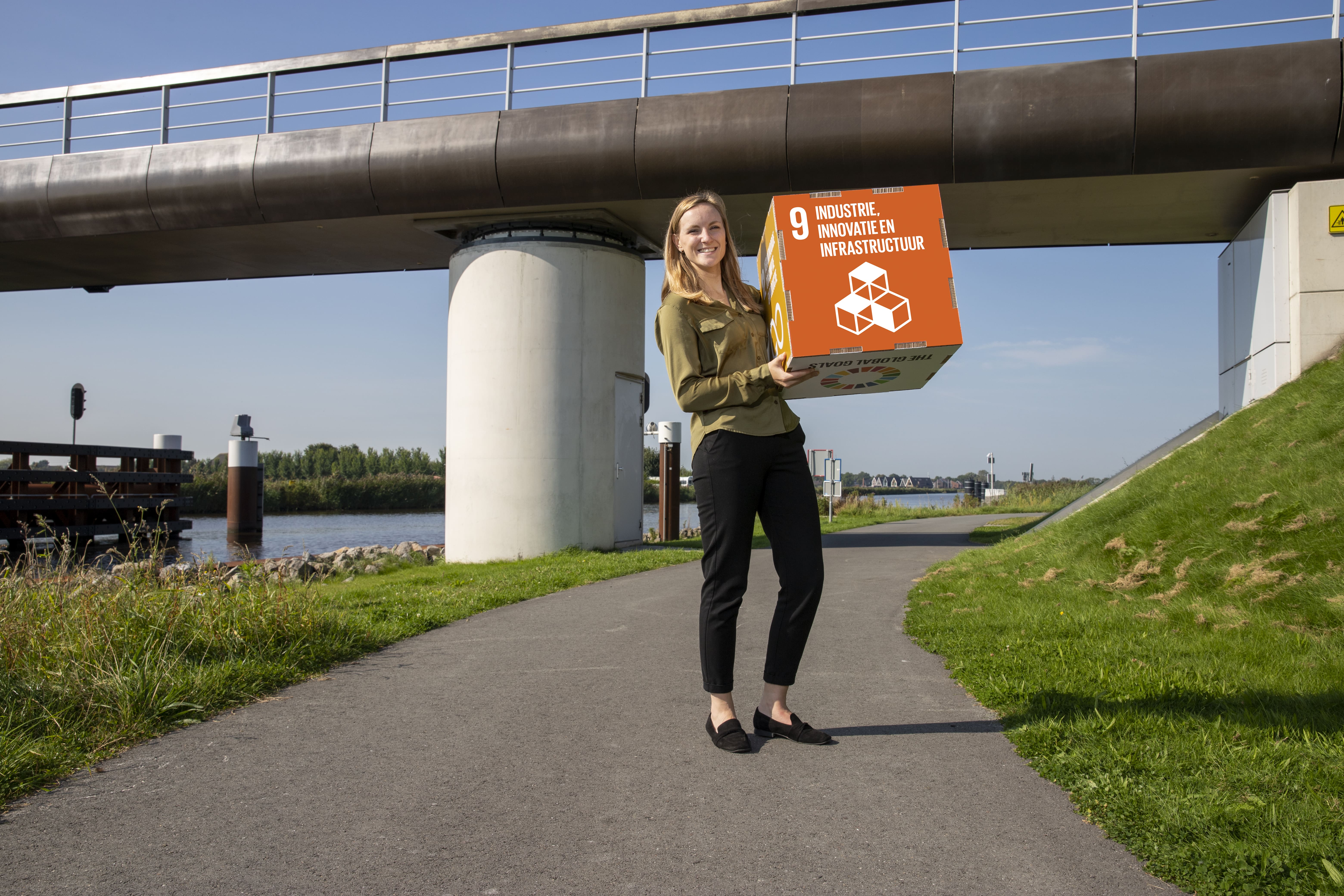 SDG 9 – Industry, innovation and infrastructure
Together with our clients, we build safe, resilient, sustainable infrastructure that meets the expectations of today and is ready for the challenges of the future. We do this, for example, by applying innovative technologies like data sensors in the Smart Bridge and bio-based or 3D-printed materials, as well as circular concepts and quality assurance through project management in large infrastructural projects. In addition to roads, bridges, waterways and viaducts, we are also active in the field of energy infrastructure. This includes providing support in the preparations for and construction of heating and hydrogen grids, upgrading the high-voltage network, monitoring wind farms and more. We are also committed to ongoing improvements that make industry cleaner, for example through environmental inspections, by providing local and international companies with insight into their current carbon footprint, and by quantifying actions that reduce the environmental impact of technologies and industrial processes.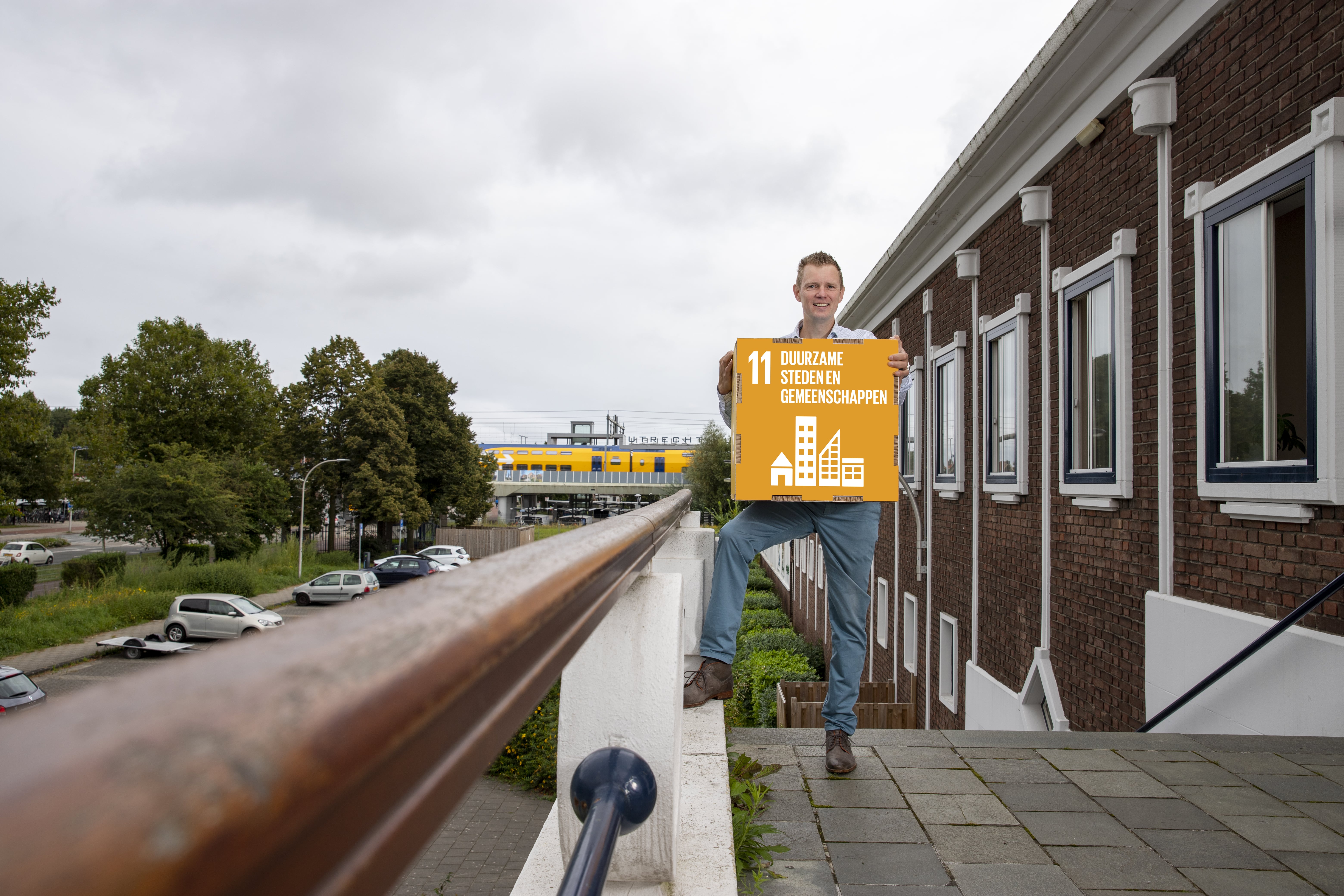 SDG 11 – Sustainable cities and communities
Every day, many of our employees work on projects aimed at creating a healthy, safe and green living environment, like on sustainable transport systems, climate-adaptive design of public spaces and the climate stress test, for example, as well as on sustainable waste management, air quality, noise analysis and long-term sustainable building maintenance plans. Our environmental managers provide support for the participation in urban development, and our archaeologists and ecologists work on preserving and enhancing cultural and natural heritage. Our work on devising innovations for a sustainable living environment is ceaseless. A few examples are our Urban Health Benchmark, aimed at a healthy living environment, HabiSense, which links sensor data and human experience for the sake of the quality of the living or working environment, and the Straatmixer (street mixer), for the optimal climate-adaptive design of streets. These are some of the ways we are bringing about the city of the future through innovation.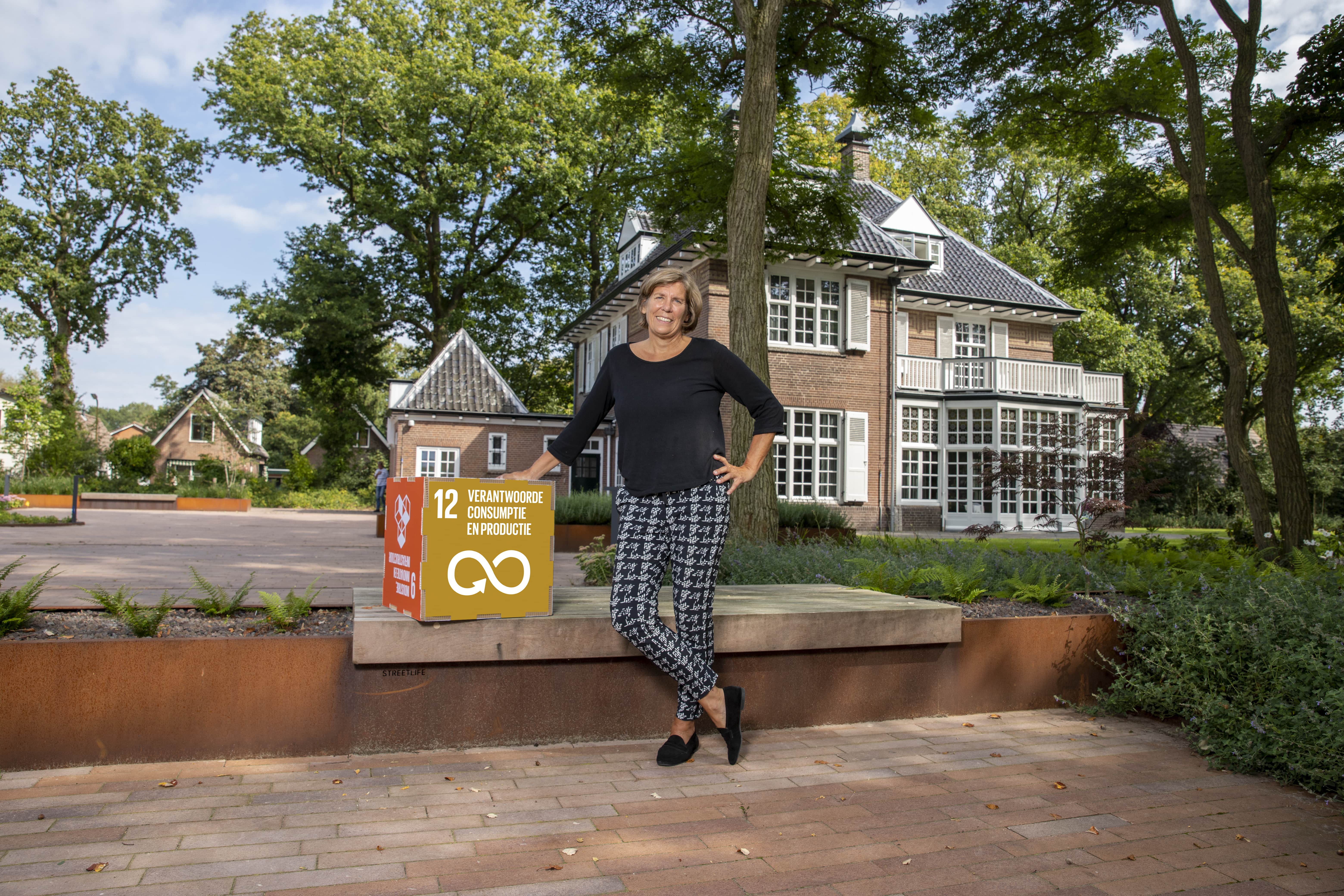 SDG 12: Sustainable consumption and production
SDG 12 concerns the sustainable management and efficient use of natural resources. We want to integrate and "internalize" the principles of SDG 12 in our business operations. We do this on the one hand by making our employees aware of their own impact and contribution when it comes to preventing wastage, limiting waste and reducing the carbon footprint. In our operations, this translates into focusing on green procurement – from sustainable coffee and tea to sustainable equipment and cleaning – throughout the organization, by collaborating in supply-chain initiatives in this area, like Duurzame Leverancier (sustainable supplier), and much more. We include sustainable options in our project bids, with green working methods, green alternatives and green solutions. We give our employees the tools and guidance they need to contribute towards making projects more sustainable, by means of a Sustainability roadmap for example. On the other hand, Antea Group makes clear choices regarding our social responsibility and we carry through on the choices we make.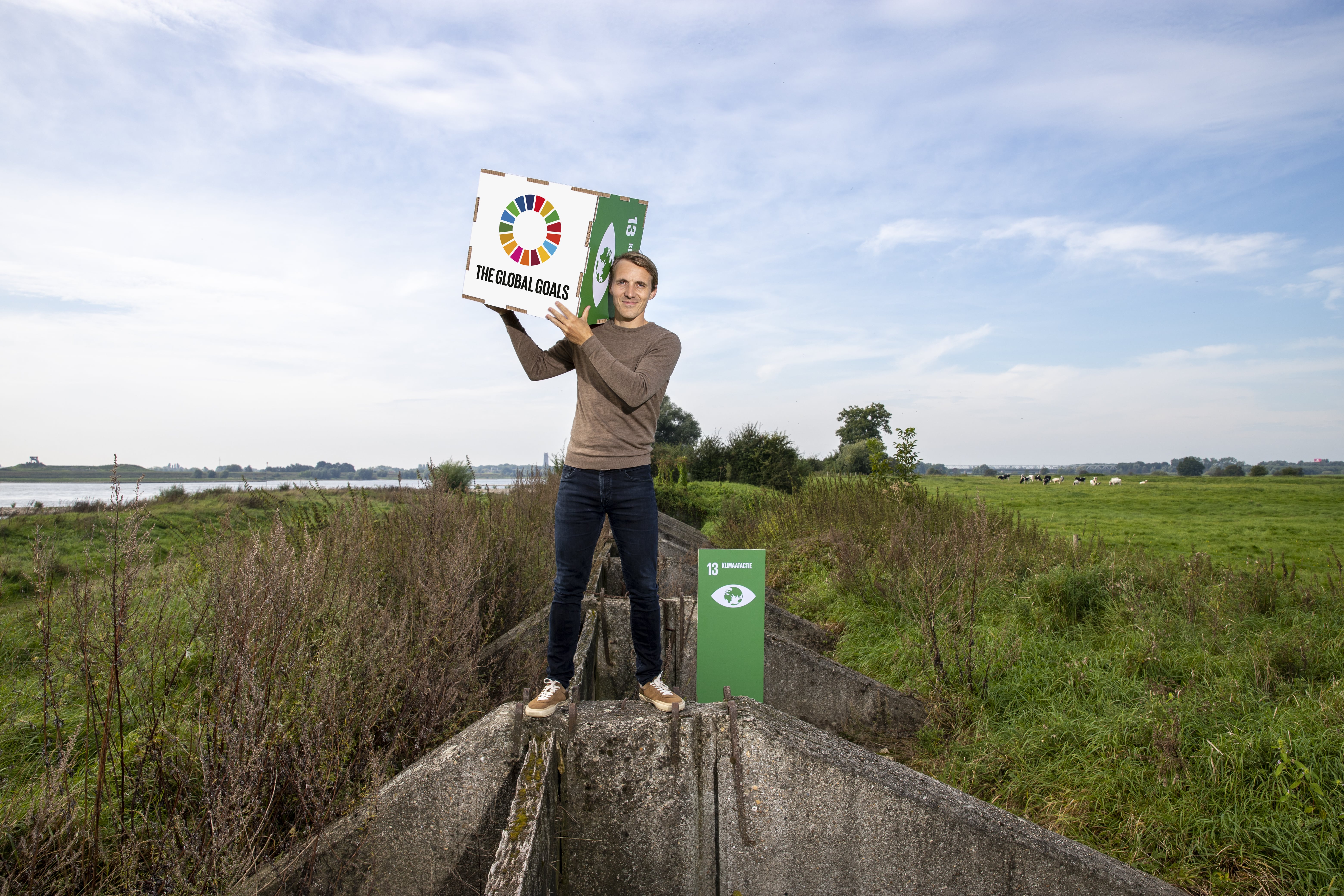 SDG 13: Climate action
Through our projects, we shape a living environment that is climate proof and climate adaptive. We do this by carrying out climate stress tests, taking measures to forecast and prevent flooding, and drawing up a green design of public spaces, just to give a few examples. The Straatmixer street design tool we developed in house is a good example of the latter. We also aim to reduce carbon emissions through our projects, on the one hand by supporting our clients in drawing up carbon footprints and reduction measures for a project, and on the other by deploying zero-emission or low-emission equipment and more sustainable material in a project. Furthermore, through our projects we integrate climate change measures into national policies, strategies and planning, for example by supporting our clients in drawing up climate policy, climate goals and action plans. In addition to our projects, we work on climate action in and through our own operations. For example, we are the first Dutch engineering and consultancy firm to join the Science Based Target initiative (SBTi), a global group of pioneering companies opting to take very ambitious climate action. We are certified on the highest rung of the CO2 Performance Ladder, have implemented a home working policy to drastically reduce our commuting footprint, have been purchasing 100% green electricity generated by Dutch wind farms for years, and are working on having a fully electrified fleet of lease vehicles.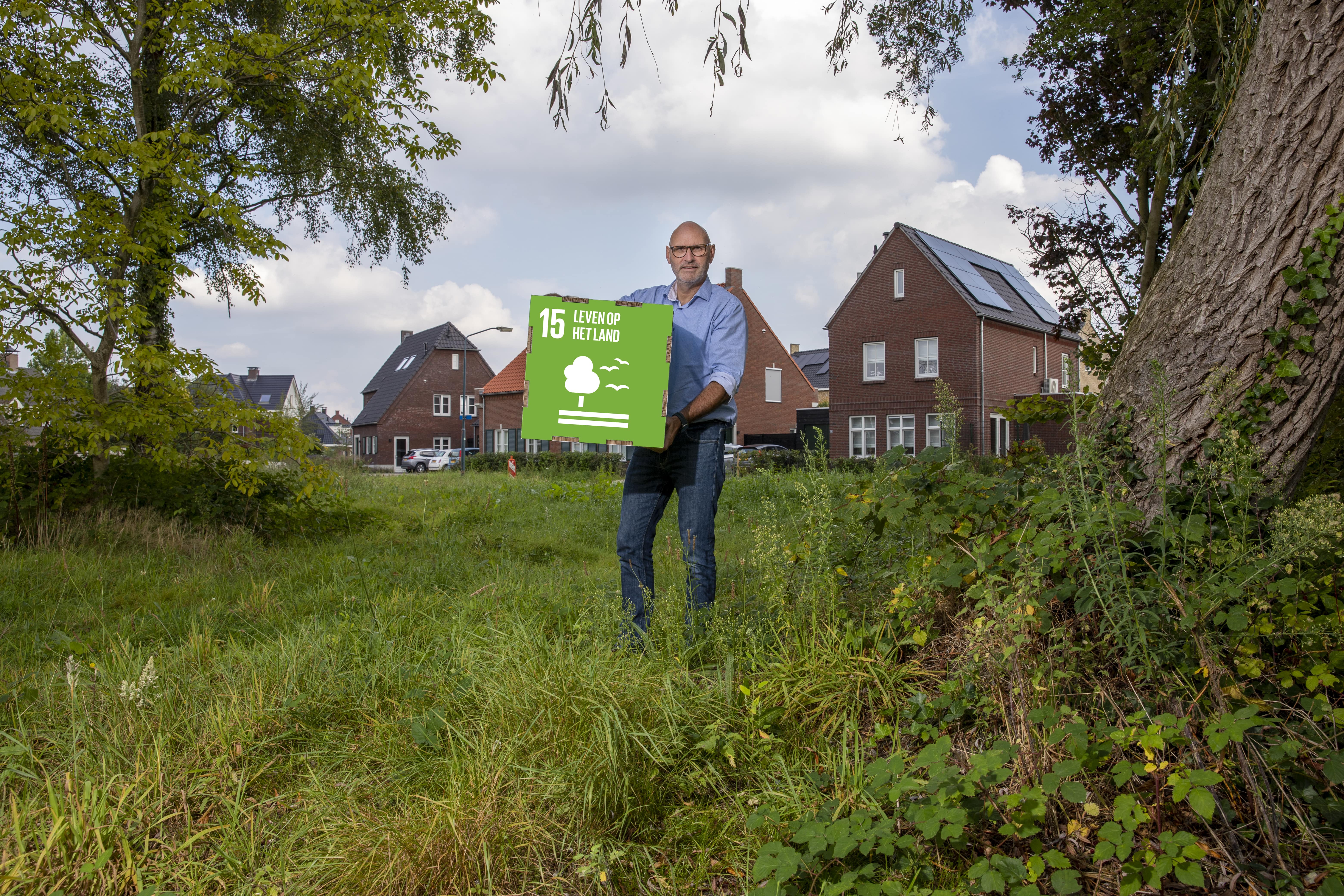 SDG 15: Life on land
We must protect, restore and sustainably manage life on land: that is, in essence, the mission set out under SDG 15. This encompasses nature conservation, nature-inclusive construction, and the preservation of biodiversity. We work on enlarging, improving and connecting habitats, using innovative instruments like bat boxes with sensors, image recognition and AI for protected animal species, and the Straatmixer street design tool. We offer these and other targeted solutions, like living roofs, "honey highways" (bee-friendly public green spaces), bioswales, green space plans, and nature-friendly stream and riverbanks. We are committed to restoring degraded soil and water by means of soil remediation and groundwater remediation via constructed wetlands. In addition, we help our clients integrate biodiversity into policy and development plans.